"

PeteDanger's thoroughly modern approach to production and his innovative songwriting technique make "You Drive Me Crazy" an easy recommendation for any and all music fans." - Steven Azami
— Jango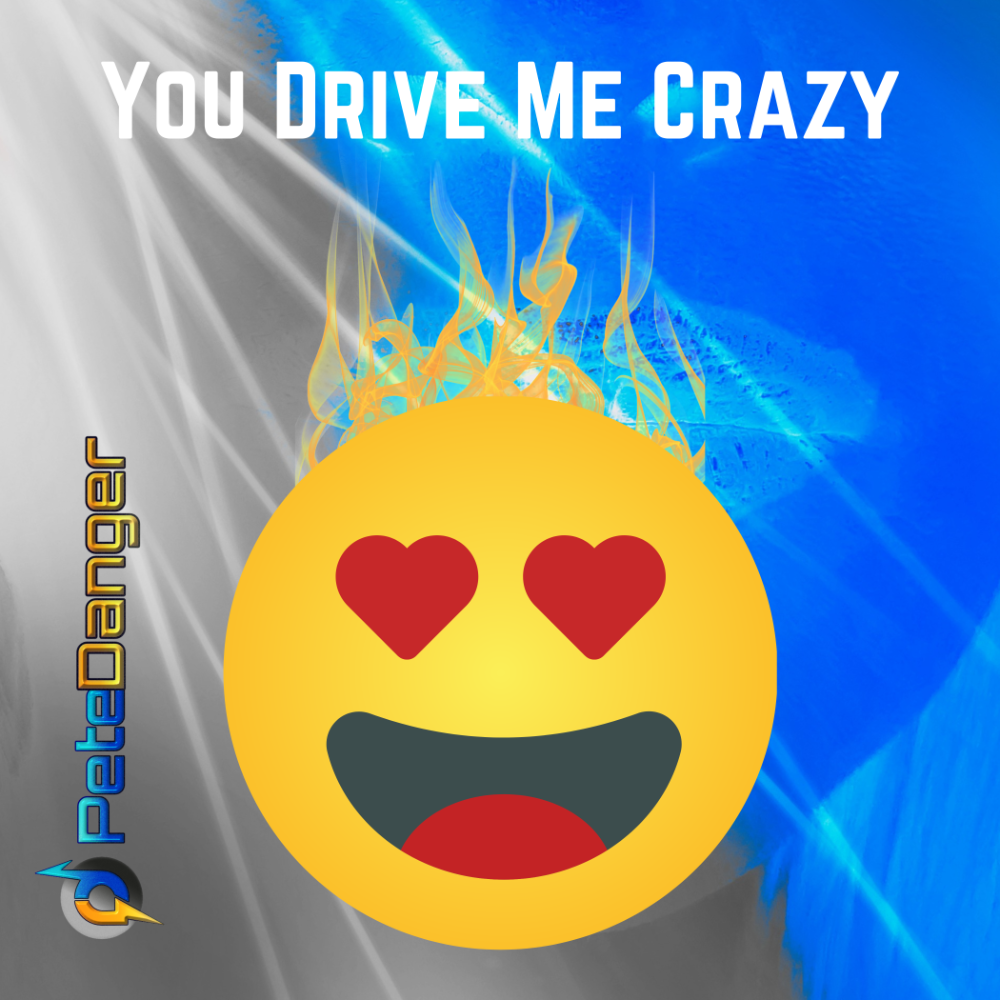 You Drive Me Crazy
PeteDanger
PeteDanger's single "You Drive Me Crazy" is a fun and energetic love song that blends hook-laden pop sensibilities, guitar-driven rock 'n' roll, and a hint of country in the vocals, creating a track that crosses genre boundaries from indie rock to mainstream and even modern country.
The song's electric guitar hook and chorus melody were inspired by Pete's relationship with his wife. When they first met, she swore in her mind that he had no chance, but she "drove him crazy," so he persevered. The sound of the guitars draws from rock favorites such as Weezer and  Muse, while Pete's deep voice draws a contrast that creates a sound capable of wide appeal.
"You Drive Me Crazy" is the kind of hook that digs deep down inside, subconsciously inspiring listeners hours later with its incredibly catchy melody. The main melodic line begins in the intro with the guitars, ensuring that the audience is ready to sing along when the chorus arrives. Outstanding production focused on the vocals and energy that makes the audience move make this the perfect song for a pick me up while working around the house, a party at the beach, or at the wedding party dance. Steven Azami called it a "soon-to-be classic love song," adding that "PeteDanger's thoroughly modern approach to production and his innovative songwriting technique make 'You Drive Me Crazy' an easy recommendation for any and all music fans."
"To be honest, the moment she opened the door on our first date, I knew she was too good for me," says Pete. "I had no chance, but she was worth not giving up on, and somehow, here we are." The song tells a version of their meeting and subsequent love story, a story of hope and inspiration. After being married for nearly 15 years, they are still madly in love.
"You Drive Me Crazy" was released June 14th.
Inquiries - or email pete@petedanger.com